Patient Center

Contact Us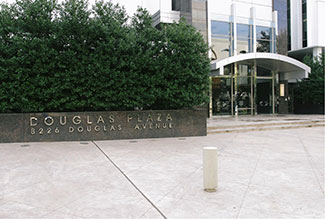 Mark E. Glover, DDS, MSD, PC
Practice Limited to Periodontics & Implants
8226 Douglas Ave #601
Dallas, TX 75225
Show Map

Phone: (214) 691-5593
Fax: (214) 691-5595
Your questions, comments and recommendations are always welcome. We invite you to call the doctor or staff at the number above.
If you would like to contact us through email, please fill in the form below.
Patient Center
Dallas Dental Implants
Mark E. Glover, DDS, MSD, PC
Board Certified Periodontist
(214) 691-5593
8226 Douglas Ave, #601
Dallas, TX 75225
view map
Mark Glover, DDS
is rated
4.9

out of

5

based on

168

reviews from around the Web.
I have been a patient for over 20 years and I have complete confidence in Dr. Glover and his staff.

His diagnoses are accurate, and his suggested course of action is conservative but exceedingly effective.

Dr.Glover's exemplary expertise and kindness, Lyndsay, pleasant, efficient and conscientious dental hygienist and last but not the least always welcoming entire office staff, altogether make for a first class, high trust experience.

Over this time I have been over and over impressed by his expertise, thoroughness and kindness.

Very professional. Always on time. Friendly staff. My third implant with Dr. Glover. No problems. Always done right the first time!

Best experience Ever. Dr Glover and his staff have changed my mine on the dental experience. Professional and Pain free all the way !!!

He takes excellent care of his patients & instills confidence & trust. Kudos to Dr. Glover & his caring team!

Everyone is always welcoming, supportive, reassuring, and offering helpful suggestions for improved dental care.

Dr. Glover and his office staff are absolutely incredibly wonderful. I have never seen such a wonderful staff.

He is gentle and brilliant. I know his treatment will be the best. I am a retired dental hygienist and patient.

I am very impressed with the professionalism demonstrated by the staff and Dr. Glover.

Dr. Glover is the consummate professional, taking great care listening to answers to his questions rather than just typing in a computer.

The best decision I could have made. Dr. Glover is thorough, and explains fully the procedure. His staff could not be better.

I have the utmost respect for Dr. Glover, I have absolutely nothing negative to say regarding any of the work/procedures I required; his skill level, expertise and professionalism is without question.

His staff is always friendly and Dr. Glover takes as much time needed explaining what needs to be done.

I always receive excellent care and service - starting with the friendly and accommodating front desk personnel, to the hygienist, and to Dr. Glover and his dental assistants.

Dr. Mark E. Glover has always been my periodontist for over 15 years and has provided me with excellent service as well as making me feel comfortable and valued as a patient.

I've been going to Dr. Mark Glover for over 17 years and have always been valued as a patient and have always had gotten great service.

I have a very health heart but you treat my teeth like a good cardiologist would treat a patient's heart.

Little or no waiting time, efficient and pleasant atmosphere. All the confidence in the world in Dr Glover and his staff. Thank you

She informs and educates the patient. She explained my medical condition clearly. Dr. Glover saved my teeth! Albert

The office manager, Valerie is very personable and good with patients. Dr. Glover always takes time with patients.

The Best in North Texas! Been going to him for about two decades. Wouldn't change for nothing! Cora Beth - West Texas!

My experience with Dr. Glover's office and associates has always been positive, supportive, and beneficial.

Maybe this missed notice was an aberration, but do appreciate notice which I expect also helps ensure patients come on schedule easing scheduling snafus for you.

Mark E. Glover, DDS, MSD, PC
Board Certified Periodontist
Phone:
(214) 691-5593
Fax: (214) 691-5595
8226 Douglas Ave, #601
Dallas, TX 75225
Browse Our Site
Our Office