Meet Our Team

Mark E. Glover, DDS, MSD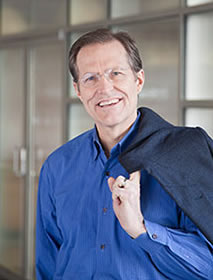 Dr. Glover is a native Texan, a 1975 graduate of Texas A&M University and a 1978 graduate of the University of Texas Dental Branch at Houston.  In 1979, he left his practice of general dentistry and relocated to Seattle, where he completed his residency in periodontics at the University of Washington.  In 1982, he received an M.S.D. degree for research in periodontal bone regeneration.  He returned to Dallas following graduation where he established his now world-class private periodontal and dental implant practice. 

Dr. Glover continues to keep abreast of his specialty by attending and hosting seminars.  He has published many articles in state, national and international periodontal journals and books.  He has served as President of both the Texas Society of Periodontists and the Southwest Society of Periodontics, and was board certified as a diplomate of the American Board of Periodontology in 1994.

A diplomate of the American Board of Periodontology has made significant achievements beyond the mandatory education requirements of the specialty of Periodontics.
Dr. Mark E. Glover was recognized with the Southwest Society of Periodontists' prestigious Fellowship Award.  He is only the seventh member to be selected for this honor in the last 50 years.