Meet Our Team

Mark E. Glover, DDS, MSD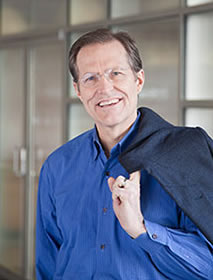 Dr. Glover is a native Texan, a 1975 graduate of Texas A&M University and a 1978 graduate of the University of Texas Dental Branch at Houston.  In 1979, he left his practice of general dentistry and relocated to Seattle, where he completed his residency in periodontics at the University of Washington.  In 1982, he received an M.S.D. degree for research in periodontal bone regeneration.  He returned to Dallas following graduation where he established his now world-class private periodontal and dental implant practice. 

Dr. Glover continues to keep abreast of his specialty by attending and hosting seminars.  He has published many articles in state, national and international periodontal journals and books.  He has served as President of both the Texas Society of Periodontists and the Southwest Society of Periodontics, and was board certified as a diplomate of the American Board of Periodontology in 1994.

A diplomate of the American Board of Periodontology has made significant achievements beyond the mandatory education requirements of the specialty of Periodontics.
Dr. Mark E. Glover was recognized with the Southwest Society of Periodontists' prestigious Fellowship Award.  He is only the seventh member to be selected for this honor in the last 50 years. 


Patient Center
Dallas Dental Implants
Mark E. Glover, DDS, MSD, PC
Board Certified Periodontist
(214) 691-5593
8226 Douglas Ave, #601
Dallas, TX 75225
view map
Mark Glover, DDS
is rated
4.9

out of

5

based on

186

reviews from around the Web.
Dr Glover, Valarie, and the rest of the team truly know implants and periodontics.

Excellence in knowing what a patient needs and how to make them feel so comfortable! Thank you for kindness!!

I did finally think of one product that was recommended.

Not only has the care been excellent--but the recommendations along the way for improving my home maintenance have been invaluable.

Staff was professional and personal. Thanks for a job well done.

I have been a patient for Dr. Glover for many years and attribute the excellent condition of my teeth to Dr. Glover and his highly trained associates.

The entire staff are professional, knowledgeable, and friendly. I am confident that you will be happy here.

Dr Glover was incredibly thorough as was his assistant. Everyone was friendly. Things are much more simple in 817, than 214 :).

Everyone in Dr. Glover's office is so friendly and kind. Dr. Glover has that special gift that enables him to just put you at ease.

In all my experience of having dental work(for over 40 years), it is rare to have met someone so knowledgeable and with such a deft touch when it comes to dental work.

In all my experience of having dental work(for over 40 years), it is rare to have met someone so knowledgeable and with such a deft touch when it comes to dental work.

I have been a patient for over 20 years and I have complete confidence in Dr. Glover and his staff.

His diagnoses are accurate, and his suggested course of action is conservative but exceedingly effective.

Dr.Glover's exemplary expertise and kindness, Lyndsay, pleasant, efficient and conscientious dental hygienist and last but not the least always welcoming entire office staff, altogether make for a first class, high trust experience.

Over this time I have been over and over impressed by his expertise, thoroughness and kindness.

Very professional. Always on time. Friendly staff. My third implant with Dr. Glover. No problems. Always done right the first time!

Best experience Ever. Dr Glover and his staff have changed my mine on the dental experience. Professional and Pain free all the way !!!

He takes excellent care of his patients & instills confidence & trust. Kudos to Dr. Glover & his caring team!

Everyone is always welcoming, supportive, reassuring, and offering helpful suggestions for improved dental care.

Dr. Glover and his office staff are absolutely incredibly wonderful. I have never seen such a wonderful staff.

He is gentle and brilliant. I know his treatment will be the best. I am a retired dental hygienist and patient.

I am very impressed with the professionalism demonstrated by the staff and Dr. Glover.

Dr. Glover is the consummate professional, taking great care listening to answers to his questions rather than just typing in a computer.

The best decision I could have made. Dr. Glover is thorough, and explains fully the procedure. His staff could not be better.

I have the utmost respect for Dr. Glover, I have absolutely nothing negative to say regarding any of the work/procedures I required; his skill level, expertise and professionalism is without question.

Mark E. Glover, DDS, MSD, PC
Board Certified Periodontist
Phone:
(214) 691-5593
Fax: (214) 691-5595
8226 Douglas Ave, #601
Dallas, TX 75225
Browse Our Site
Our Office